After a blustery start to the day with a smattering of rain, the clouds parted and the sun shone right on cue for everyone at the Award winning Ventnor Park and Putting Green.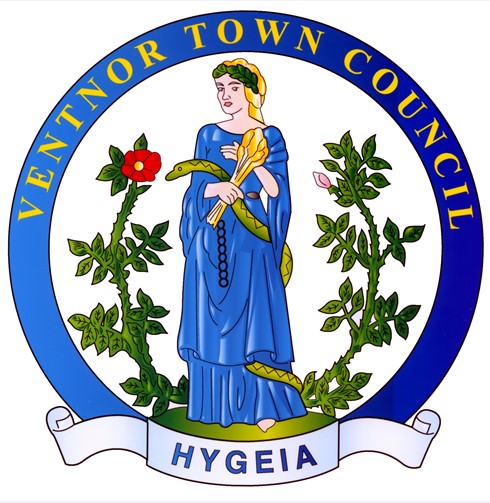 The event was opened by The Ventnor Comic Jazz Band with Mayor of Ventnor Steve Cooper and the Ventnor Carnival Queens. There were over 100 stalls in total, both Ventnor Park and on Ventnor Putting Green – including three of the emergency services – Hampshire Police, Fire and Rescue and the Ambulance Service were all in attendance. Fire and Rescue brought a tender.  Other stalls included Ability Dogs for Young People with their puppies. There were free Circus Skills Workshops. Island Scouts had a tomahawk target throwing stall. There were lots of local traders and artists alongside local good causes, like Ventnor Community Shed, Baby Box and The Well Being Café. There was the chance to purchase handmade items from many art and craft stalls.
The collection at the gate was for Ventnor Carnival – who raised over £600 from the event.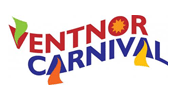 The event was organised by Ventnor Town Council, Ventnor Carnival Association and with the great help and assistance of Ventnor Tee in the Park and Putting Green. Volunteers from Ventnor Carnival and Ventnor Town Council were on hand to help set up stalls, provide First Aid and steward the event.
Highlights included Moonshine Border Morris and Baker's Dozen performing together and our vicar, Rev. Hugh Wright performing on the Bandstand with the legendary Dick Taylor. Alongside performances from Missing Heads, Ventnor Ukes, Whatevva, Nothin' to Lose, Time and Tide Players (previewing their Fringe performance), Sionna Madden, The Undercliff Singers, The Aspire Choir and the Eye of the Dawn – Belly Dancers.
We are indebted to all our performers for volunteering their time.
Our caterers included Crave Ice Cream, Better Days Café, Lady Scarlett's Tea Parlour and Curry on Wheels and Tee in the Park.
It was a great celebration of our little town's incredible community spirit. See you all next year !
The organisers have given us some great feedback – please see below :
' It  was a fantasic day. It's nice to see the community spirit and the Town council doing a fantastic job'
Dan – Albee's Sweets & Treats
'Just wanted to say thank you for Ventnor day! We all had a lovely time and was great fun.
We also managed to talk to people about living well and help a few people as well and raise our profile. So thank you for the opportunity!' – Sam – Living Well Team ASPIRE
'another successful, joyful event…. I see and meet up with people I just see once a year, at Ventnor Day…. it is great to have the whole community out for one celebration day. Well done! all the best..'.. – Local artist – Annik
'Just want to say thank you to you and your team for a thoroughly enjoyable day yesterday! It was my first time at Ventnor Day, and I thought it was a great event. Well done!' – Jane – Craft stall holder
'A big Thankyou to you and your volunteer's for yesterday. It was a fab day and very well organised and you were all super helpful' Lynda – Craft stall holder