As the summer holidays get underway, have your children outgrown their school uniform?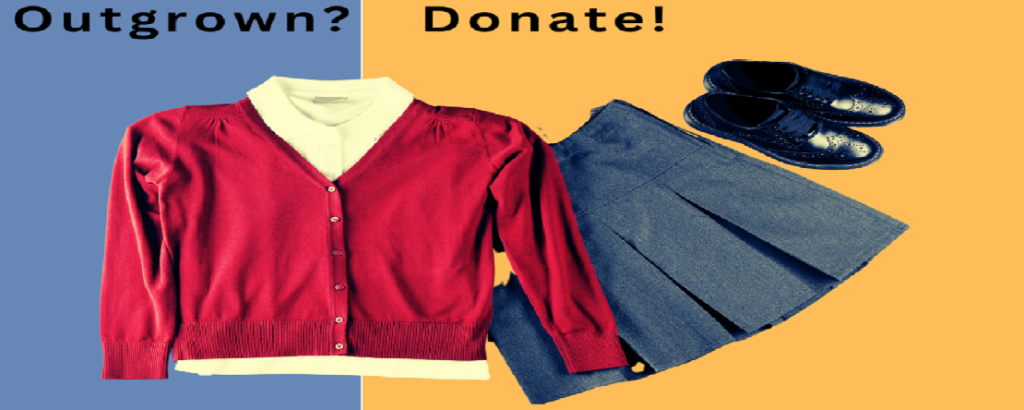 As the summer holidays get underway, have your children outgrown their school uniform?
If it's still in good condition, why not donate?
Unwanted clothing such as school uniforms can be donated or sold on social media sites. Many schools also operate a reuse or thrift shop for reusable uniforms.
There are many opportunities to either donate clothes for free or sell them. There are also local Island Facebook community groups that are specifically for school uniform reuse.
If you can't donate — please don't reach for the waste bag — our waste partners collect clean, unwanted clothes and textiles on your recycling day.
The service is easy to use:
Place unwanted textiles or clothes separately in a standard plastic shopping bag or a clear or white sack. This is so the collection crew can see it is only textiles in the bag.
Leave the bag to the side of your recycling bin or green gull sack.
The bag is then collected by crews separate to the rest of the recycling. This is sent away to be either re-used or recycled into new products such as mattress fillings.
The crew cannot take bulky items such as duvets, rugs, pillows or cushions; please take these to the Household Recycling Centre.
Every year, an estimated 336,000 tonnes of clothing end up in landfill in the UK.*
Isle of Wight Council's strategic manager for the environment, Natasha Dix, said: "Please don't place textiles in with your household waste or recycling bin or sack. Textiles can become tangled in the machinery at the Forest Park Treatment Centre.
"This causes blockages which stop the machinery operating. Staff have to shut down the treatment centre to untangle the blockage – which can also be very dangerous, depending on where the blockage is.
"By collecting your unwanted textiles separately on recycling day, we can all play our part in trying to avoid this and divert textiles from landfill or incineration."
Clothing and textiles can also be donated at bring bank sites across the Island or at many local charities.