Both teams were in action last weekend, 1st XV away to Alresford, 2nd XV at home to New Milton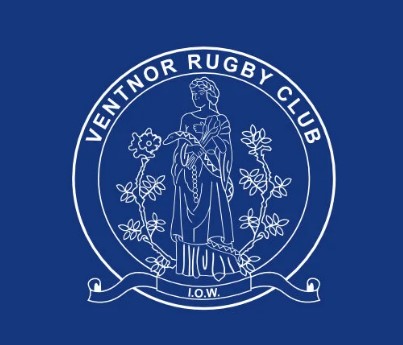 Ventnor's 1st XV put on a fine performance away to an Alresford team who came down from a higher league at the end of last season. The game started with Ventnor having slightly the better of the possession and territory with the set piece working well. As ever George Collett and Ben Savill set the platform from which skipper Lewis Jones could show his full range of skills at hooker. Andy Teague and Jason Coltham are proving a strong and athletic pairing in the second row while Joe Coghlan and Lewy Morton won clean ball in the lineout and performed their usual defensive duties with an impressive appetite. Ventnor showed great discipline and cohesion in the first half, taking the lead with a Ben Cooper penalty. However a hurried kick out of defence led to a sweeping move by Alresford to which the visitors failed to respond and the winger scored under the posts. This was followed by a great try by the Alresford flyhalf – their star player – and suddenly Ventnor were 14 – 3 down against the run of play. However Ventnor continued to take the game to the opposition – at one point putting in a play than spanned nineteen phases – and gained a good position when Fred Fairman, Will Harrison and Teague set up a position so Jones was throwing into a lineout just five metres out. Morton soared high to catch the ball, a maul was formed, Ed Blake took the ball forward, Ben Souter recycled and Morton put Dylan Gray in the corner for his first try for the Islanders. Cooper's conversion attempt just slipped by the posts. The halftime score 14 – 8.
The momentum was definitely with Ventnor but a fumbled restart led to a quick try to Alresford who then began to control the game by slowing everything down with a multitude of stoppages that broke Ventnor's rhythm and negated the Islander's superior fitness. Two penalties and a further try by their flyhalf stretched the home team's lead to 34 and it took some strong defence by Souter and Callum Martin to stem the tide. Adam Pratt, Harry Colson and Grant Richardson came on to add some power and, at the end of the game, Morton took clean lineout ball again for Colson to make the hard yards that allowed Souter to scuttle over for a well-deserved try. Final score 34 – 15

Team: Collett, Jones (capt), Savill, Teague, Coltham, Coghlan, L.Morton, Harrison, Souter, Lines, Martin, Fairman, Cooper, Gray, E.Blake. Subs: Colson, Richardson, Pratt

The A J Wells Man of the Match: Lewy Morton
The Red Funnel Moment of the Match: Sam Lines

Coaches: Jason Evans and Clive Cardwell-Hill
Physios: Sarah Watt
Next Saturday (14th October) Ventnor's 1st XV play Romsey at Watcombe. Kick off tba.
The World Cup quarter finals will be being shown at the club: Wales v Argentina and Ireland v New Zealand.
Ventnor welcomed New Milton for the first 2nds XV home game of the season and with Ventnor currently on a run of two wins from two games looking to make it a third with another strong line up captained by Jack Rushton who led the Lions out to battle.
Ventnor held strong in the early scrums with the with front-row players Gary Ball and Bradley Francis having powerful games in the set with James Blake and James Green at second row.
Ventnor then took the lead in what was a quick turn of pace, with the ball fed out quickly from the scrum by Ross Harris allowing Charlie Magnurson to break through the defensive line to score. This was followed by another after a quick offload from the scrum for Jim Pemberton to drive through a crowded defence to push over the line for the try of the game with Warren Riches scoring the conversion.
Ventnor made several good charges at the defence with Dean Magnurson and Will Broomfield making several powerful runs through the opposition. New Milton then saw the chance to spread the play out wide on either wing only for Harry Ottley and Ollie Wood to cover well and stop several attacks with covering support from Alan Fox.
Half Time 15 – 7
The second half proved more of a battle with New Milton getting themselves back into the game. This gave the defence plenty of work to do with Nathan Frampton and Tim Davis stepping up to make vital tackles and Harvey Wheeler putting in a shift at full back to clear out the long kicks forward.
Ventnor took advantage of a weakened defence to work the ball out wide for a another try. The introduction of Tristan Price in at front row saw a strong scrum that allowed a quick ball out to the wing and Ewan Castle to get his first try for Ventnor after some great work from the centres Todd Riches and Steve Maskell.
New Milton battled back to be just three points behind but couldn't force their way through the tough defensive line. With seconds to go a penalty conceded by Ventnor allowed New Milton to choose to level the score with a penalty kick having been forced back numerous times by the defensive line.
Full Time 25 – 25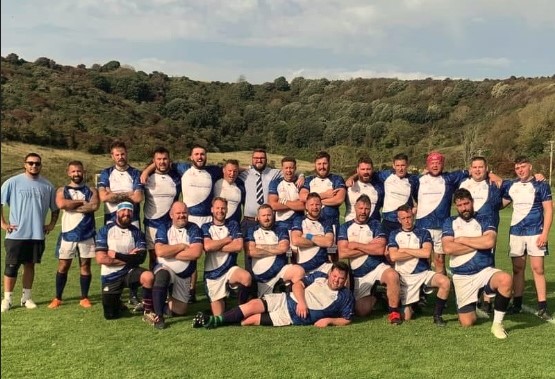 Team: Ball, Francis, Rushton (capt), Green, J.Blake, D.Magnurson, C.Magnurson, Bloomfiled, Harris, W.Riches, Wood, Pemberton, Maskell, Ottley, Fox. Subs: Frampton, T.Davis, H.Wheeler, M.Wheeler, Castle, T.Riches, Price.
The A J Wells Men of the Match: Jim Pemberton
The Red Funnel Moment of the Match: Dean Magnurson

Coaches: Fergus Kenny
Physio: Zoe Jones
Match Report: Ewan Castle
All information is provided by James Morton of the Ventnor RFC