After the celebration which took place earlier last month, the first part of the main film has been spliced together for the world Rugby celebration called 'Global Pass'
Ventnor RFC feature as one of the first Rugby Clubs on the film after the initial idea from Rugby School who have been organising this international celebration event.
On a chilly evening last week, John Bagshawe (ex Rugby School)and Nigel Slater-Bishop (Ventnor Town Council) presented the Anniversary ball to the Ventnor Rugby Club at their ground clubhouse. the ball will be displayed at the club to mark this great event.
This has been and will continue to be a great celebration for the great game of Rugby, and after being selected to receive one of these special anniversary balls, the name Ventnor RFC will be spanning the globe as part of this, including being part of the film being made for the 200 years celebrations.
John Bagshawe and Ventnor 1st XV Captain Lewis Jones receiving the anniversary ball.
To view the Rugby School 'Global Pass' film so far, follow the link below :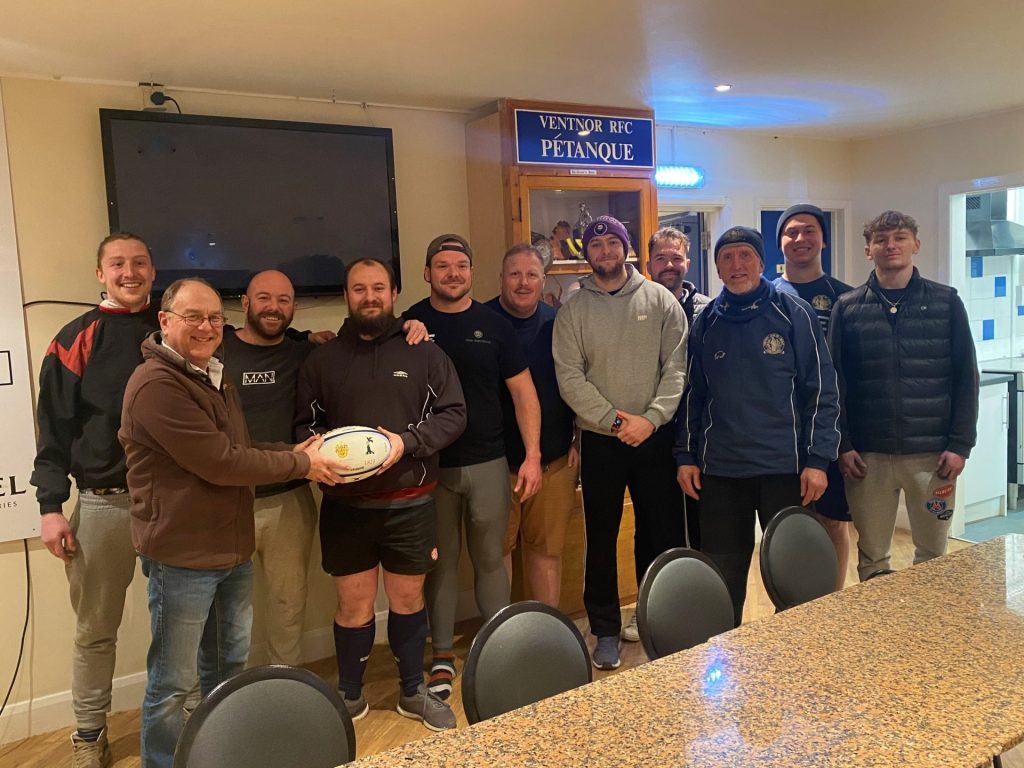 Kind thanks to the teams from the club, James Morton (Club Secretary), John Bagshawe (who put Ventnor RFC forward) and everyone else who took part in making this happen for Ventnor, putting Ventnor RFC even more firmly on the map for the game that we love Rugby.
To find out even more about the event , just follow this link: