Cllr Steph Toogood
Having chosen to live in Ventnor, I now know that this proved to be one of best decisions I have ever made
I am probably best known as a fitness educator both locally and internationally specialising in all levels of aquatic exercise.
From School I chose to train as an electrical engineer, but a complete career change meant I now lecture on fitness and wellness globally having received many awards, and was lucky to be named as one of the top 10 fitness instructors in the UK by the Sunday Times. I am an Islander and have family here on the island. ( actually traced back to 16th century)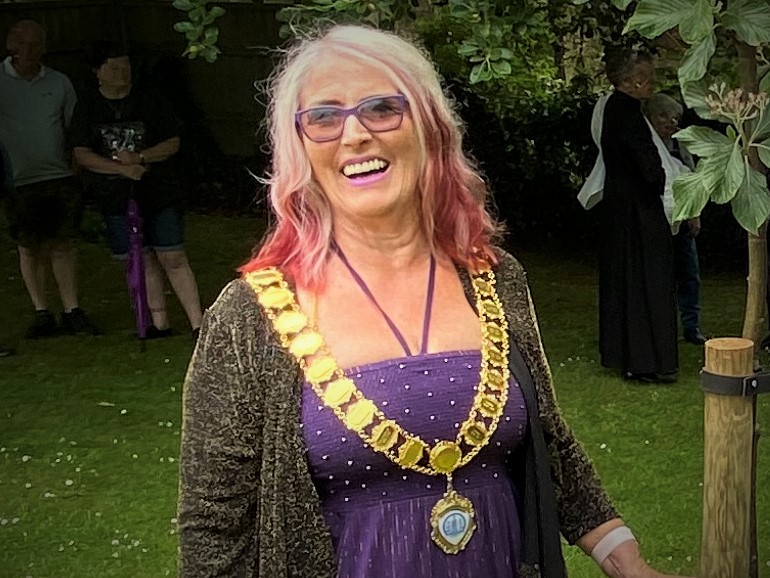 After being elected as the new mayor of Ventnor, I would like to thank you for the opportunity of working with the residents to facilitate small improvements in and around Ventnor town and to further share my vision for Ventnor looking towards to the future.
Last year was a difficult time for budgets, it is looking increasingly like this year will be even harder with fuel and food poverty.
Remember 'a journey of a thousand miles begins with a single step'
My wish is that more Ventnorians will see our town council as active and approachable, we often use the word transparent but equally we also need to be visible. Communication between us as councillors and residents is key to our success, as is communication between ourselves.
Together we are stronger.
Ventnor already has a strong community; however I believe that we, as voluntary councillors can be the conduit to assist with more connection and communication between local successful groups and associations.
I am honoured to be your mayor of Ventnor and to work with this strong and diverse team of councillors to continue to help improve Ventnor for its residents.
Cllr Steph Toogood
Mayor of Ventnor 2022/23