Ghost Walk at Ventnor Botanic Gardens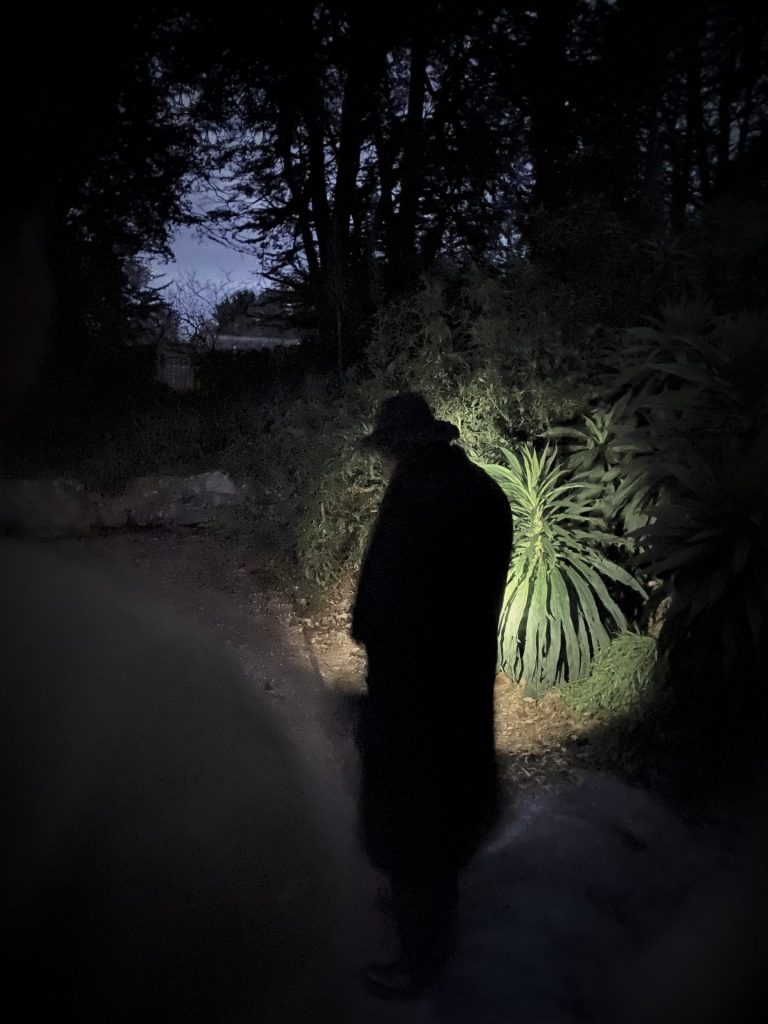 On a cold crisp March evening, the members of the Well-Being Café braved the notorious 'Ghost Walk' at the Ventnor Botanic Gardens, previously the famous TB hospital, 'National Hospital for Diseases of the Chest'
Wrapped up warmly the group met our host for the evening Mark Tucky at the entrance to the Gardens, he spookily set the scene with the history of the site and its reports of ghostly happenings spanning many decades.
The walk was away with a jump for starters! a taste of things to come, some startled laughter was ringing around the immediate area, was that the group or someone else ?
The group set off with anticipation heavy in the air , our host Mark regaling stories of sightings, builders fleeing the site during its demolition, small children running around in Victorian clothing , workers and patients from the original hospitals roaming around the site.
As the walk progressed the stories got more intense of ghostly apparitions and entities, and on cue a dark clad figure jumped out of the undergrowth and succeeded in giving everyone a great fright, screams, laughter, and the odd expletive were heard amongst the group, this was going to be a great evening.
Access to the famous cliff tunnel was one of the highlights and with the early 1900's graffiti carved into the stonework reminded us of the history of the old hospital grounds that we were walking around in the dark.
Whilst listening intently to the story of the 'lady in white' the moon made its appearance through the clouds, bathing the area in moonlight adding to the atmosphere of the ghostly apparition which has been seen on a number of occasions, with that the lady in white appeared through the trees in her white dress of the Victorian age .
This was a great evening for the group, it was a real chance to learn about the old site of the Botanic Gardens, its history and its ever more entertaining stories of hauntings and sightings across the ages. The group all agreed it was an event which should be repeated at some point in the future.
Thanks must go to Terri the groups co-ordinator who organised the walk, Mark who was our superb host for the evening and whose hauntingly dulcet tones rang out eerily around the gardens, and to the fabulous team of his who gave us such frights all around the site during the walk, this truly was a great evening.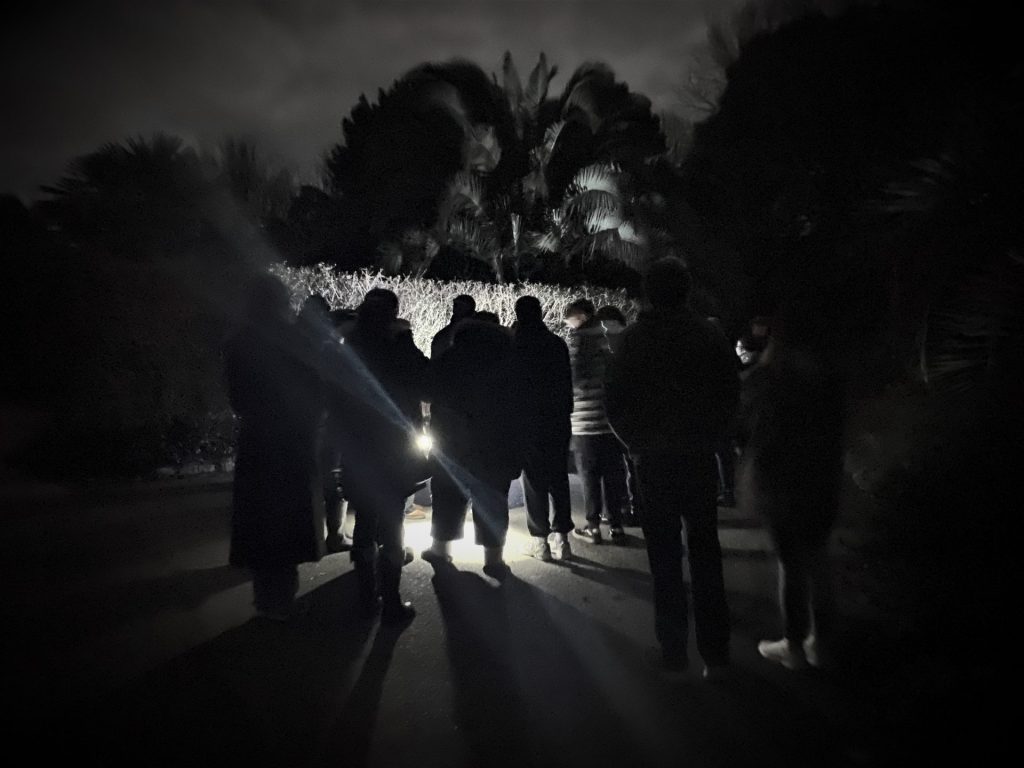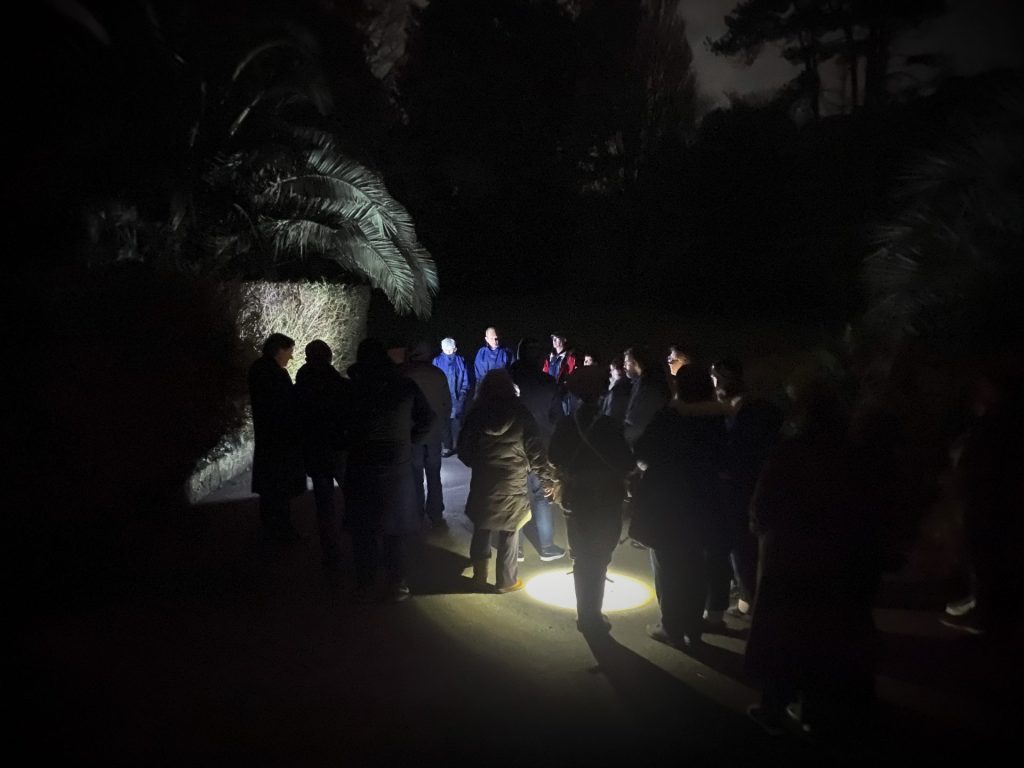 To read more about the Ventnor Well-Being Café, follow this link: