This game followed a pattern that is worryingly repeating itself this season where Ventnor get to halftime well in contention and with the momentum in their favour, only to watch the game slip away from them early in the second half.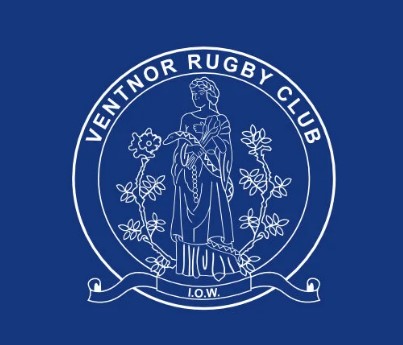 Ventnor 1st XV v Romsey 1st XV
Hampshire Counties 3 League
Watcombe Bottom, 14th October 2023Result: Ventnor 5 – 33 Romsey
Huge credit must go to the Romsey side who had their problems getting to Watcombe and then played with great commitment and tactical nous that saw them take advantage of any slip up by the home team. Ventnor's day started badly when they conceded an early converted try as a Romsey back returned a clearing kick to score a great individual try which was converted. Ventnor's problems were compounded when fullback Alex Morton had to leave the field early with a calf injury. Harvey Wheeler came on to a big welcome from the large Watcombe crowd after a year off with injury. Ventnor went onto the attack and played some sparkling rugby as they drove up the centre of the field but the ball was stripped on the line. Another kick ahead was retrieved by Romsey and they were able to get over the tryline to take the score to 0 – 12. Once again Ventnor came back with a great break from Ben Cooper that sparked another fluid move which was taken on by Fred Fairman, Grant Richardson, Jason Coltham and skipper Lewis Jones. Ventnor secured a line out close in and, with Lewy Morton ruling the airways once again, a maul was set up and Ed Blake bravely dived in to snatch a try on the half-hour mark. The momentum was with the home team but they suffered a cruel blow when the outstanding Sam Lines had to leave the field with a knee injury just before halftime which called for a rearrangement of the backline with Blake moving to flyhalf and Guy Entwistle leaving the backrow to take up position in the centres. Will Harrison came on into the pack.
The second half was a disappointment with Ventnor struggling to clear pressure from the big Romsey forwards as the home team's kicking game failed to raise the siege. The intense work rate of Joe Coghlan, George Collett, Morton and Ben Souter went unrewarded as Romsey scored under the posts after a couple of uncharacteristic missed tackles. Ventnor's scrum – as ever – had stood firm all day with some impressive control by Morton at the back. Ben Savill and Jones were joined by Adam Pratt who came on for the outstanding Collett but Romsey kept coming and only some great defence from Dylan Gray and Souter prevented another score. The visitors then set up a scrum in the corner and were able to score when their number 8 went to the blindside. They then rounded off their total with a try from the subsequent kick off while Ventnor were still reorganising their defence. Final score 5 – 33
It was eventually a disappointing day at Watcombe but there was till much to admire from this developing Ventnor team who do a lot of things well only to let themselves down with poor decision making at crucial times and an inability to use a constructive kicking game.
Team: Collett, Jones (capt), Savill, Richardson, Coltham, Coghlan, Entwistle, L.Morton, Souter, Lines, E.Blake, Fairman, Cooper, Gray, A.Morton.
Subs: Pratt, Harrison and H.Wheeler.


The A J Wells Men of the Match: Guy Entwistle
The Red Funnel Moment of the Match: Harvey Wheeler

Coaches: Jason Evans, Clive Cardwell-Hill
Physio: Sarah Watt
Ventnor RFC would like to thank our match sponsors for the day, namely: BCM, Cridmore Farm, E3S Consulting, Hose, Rhodes and Dickson, Len Down, Signpost Express, Stubbings Bros, The Sea Pot and Unique Aerospace Ltd.
Next Saturday (21st October) both Ventnor 1sts and 2nds travel to the mainland to play Christchurch 1st and 2nds respectively.
Match report and details provided by James Morton from Ventnor Rugby Club