Ventnor has been listed as one of the top two fastest growing places in the UK as a holiday destination on TripAdvisor Summer travel Index this year. Just behind another IOW town, Bembridge, Ventnor is seen as a must visit place throughout the whole of the UK.
With its own style of micro climate and glorious views, Ventnor enjoys more sunshine and better temperatures than almost anywhere else in the country.
This reaffirms that our Town really is the place to be, with such an eclectic mix of venues, hotels, businesses, events and with such an unrivalled community spirit people just love coming here.
Ventnor ticks most of the boxes as a great destination, great beach, great view and walks, fabulous award winning Ventnor Park and Putting Green, the incredible Cascade on the Esplanade. Mix in with that the impressive collection of eateries and bars, the vibrant range of shops and galleries there really is something for everyone in Ventnor.
With a summer packed with events that take place, Ventnor Day, The Fringe, musical weekends in Ventnor Park and Putting Green, the superb Ventnor Carnival, art events its no wonder people like to visit.
Ventnor Beach and the Esplanade is a big draw for families, the beach being monitored throughout the summer by Ventnor Town Council's own Beach Safety Team. The safety team monitor the beach during the day keeping a watchful eye on bathers, they provide advice on the safe use of the beach and all other aspects of the great experience that our visitors have come to enjoy whilst staying in Ventnor during the summer, the Beach Safety hut is fully funded by Ventnor Town Council and provides First Aid cover and Safety advice for the beach users during the long summer season. The hut carries an AED defibrillator on site in case of serious emergencies, the team members are equipped with First Aid kits and carry two way radios.
This makes the Esplanade with its stunning views and fabulous mix of shops, restaurant's cafe's and bars a must for beach lovers as a destination to be near the water.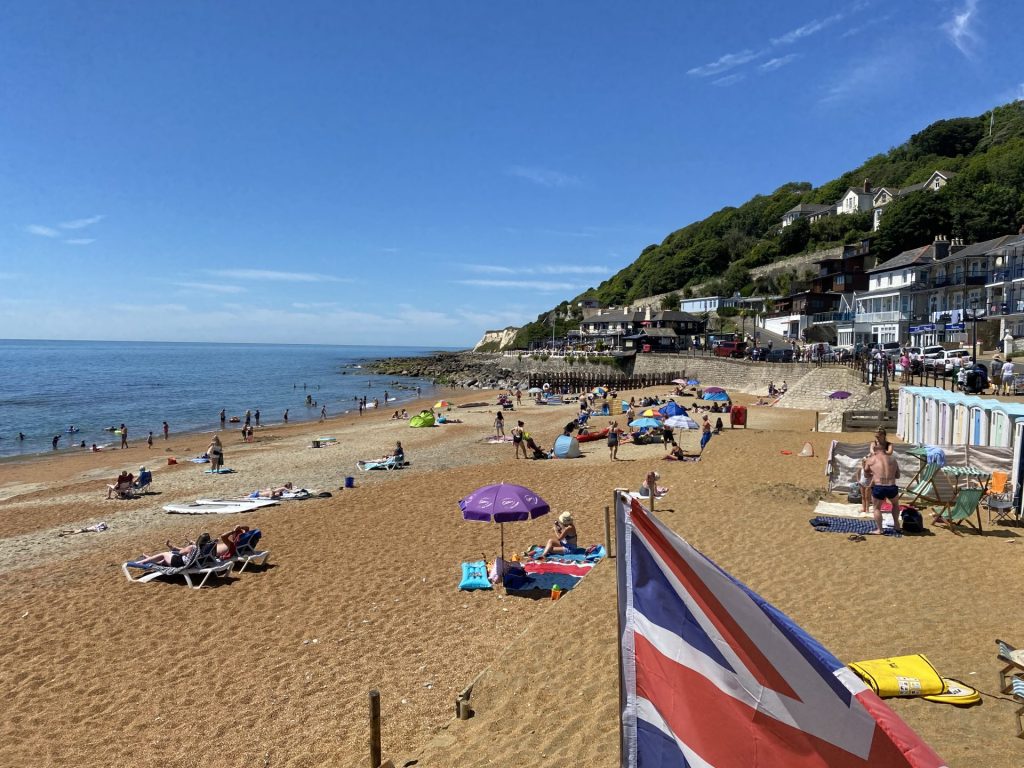 The Full top ten list is as follows:
Bembridge IOW
Ventnor IOW
Llangollen, North wales
Balmaha, Stirling
Salcombe, Devon
Hayling Island, Hants
Banavie, Scottish Highlands
Hayle, Cornwall
Looe, Cornwall