On a wet and windy day, the Friends' arrived to see the unveiling of the plaque at Ventnor Town Council, for all of the hard work they undertook in restoring the flower beds outside the Council building at Salisbury Gardens. The big tidy last year to bring the beds back up to scratch was a mammoth task, but the results have been astounding.
Their continued maintenance of these has kept the entrance to the Green Room looking fabulous and has received many great comments from visitors and passers by alike.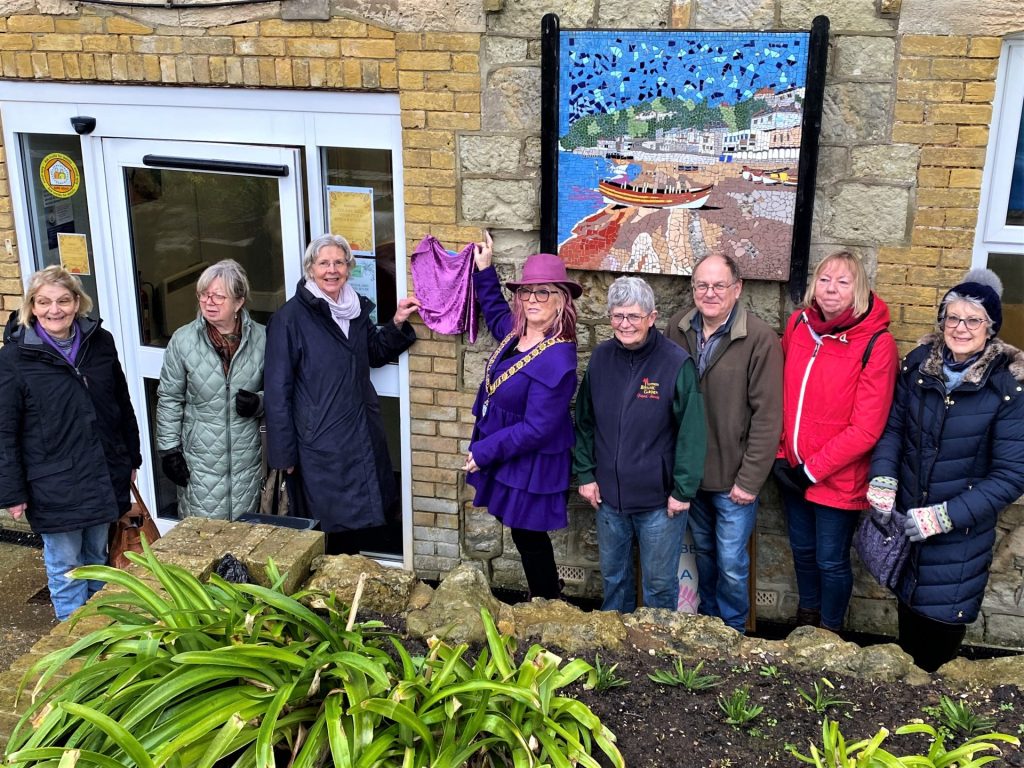 Chairman of the Friends, Val Pitts, thanked Steph and the Council for their kind gesture acknowledging the work of VBGFS in maintaining the flower beds at Salisbury Gardens. She said the Task Force members are delighted to do this good turn for their neighbours and look forward to a growing relationship with the Town.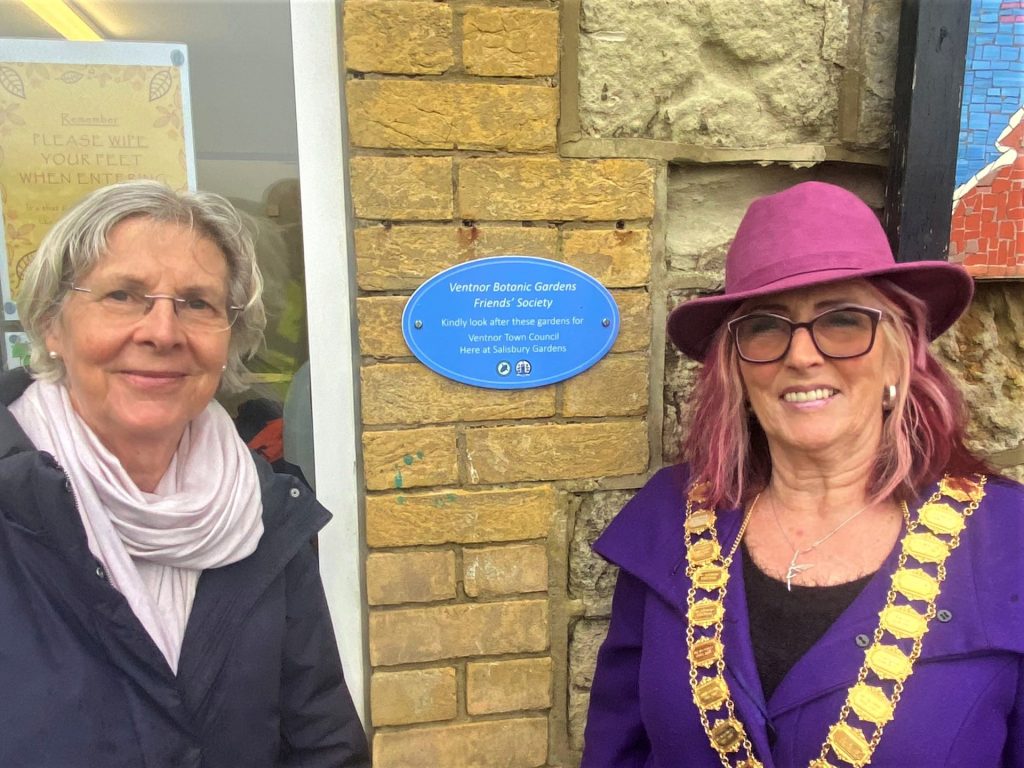 The Mayor Steph Toogood again thanked the team from the Friends' for all of their excellent hard work and expertise in restoring the flower beds at Salisbury Gardens.