Meet the Beach Safety Team
The Ventnor Town Council beach safety team are situated centrally on the beach along the Esplanade, the Beach Safety hut is fully funded by Ventnor Town Council and provides First Aid cover and Safety advice for the beach users during the long summer season. The hut carries an AED defibrillator on site in case of serious emergencies, the team members are equipped with First Aid kits and carry two way radios.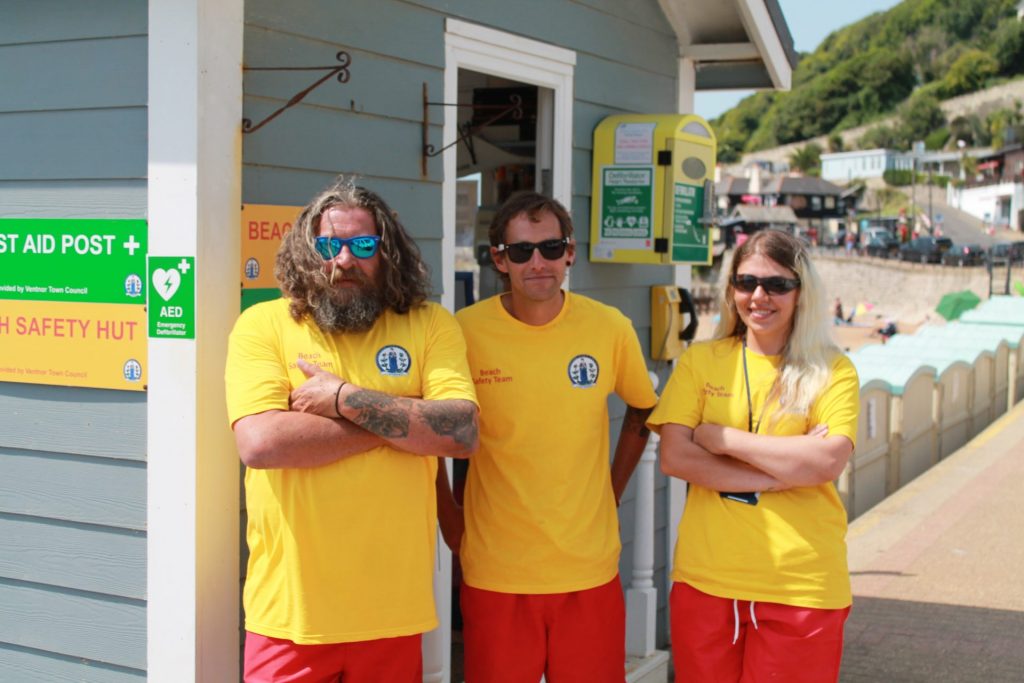 The team are led by Brian Roberts, his knowledge of the beach and the sea states is very useful during the influx of summer visitors. Brian has been with the council for many years and is a popular figure throughout the town.
Our other two Safety Team members are Beth Whitehead and Lloyd Wheatley. Beth and Lloyd are local to Ventnor and as such again know the beach and its particular tidal states very well indeed, especially after having spent many hours on the beach growing up.
All of the VTC Safety team members are fully First Aid Trained to a high level including the use of the AED defibrillator.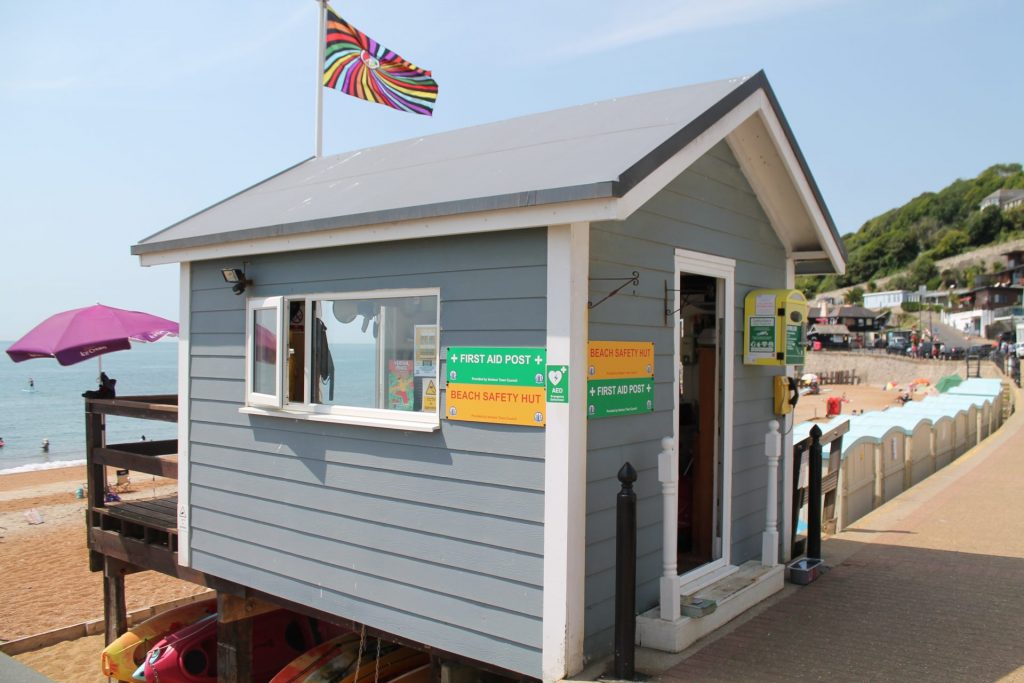 The Safety team monitor the beach during the day keeping a watchful eye on bathers, they provide advice on the safe use of the beach and all other aspects of the great experience that our visitors have come to enjoy whilst staying in Ventnor during the summer.
The red flag may be flown at certain times if the sea state is deemed unsafe for bathers, again this is to ensure the safety of all on the beach.
If you see the team on the beach pop up and say hello, remember they are there to help.